Flint & Tinder
Flint & Tinder is a curated series of independent theater productions in New York City. I designed publicity materials for the first and second seasons.
Booklet Design, Season 2
New York theater publicity is a crowded world, and the independent artists are easily outmatched by the big guys. We wanted to create something that would stand out from the usual postcards and flyers. For the second season of F&T, I decided to print a 6" x 6" booklet that featured one show on each page, with the idea that the unusual dimensions and generous space describing each show would grab attention.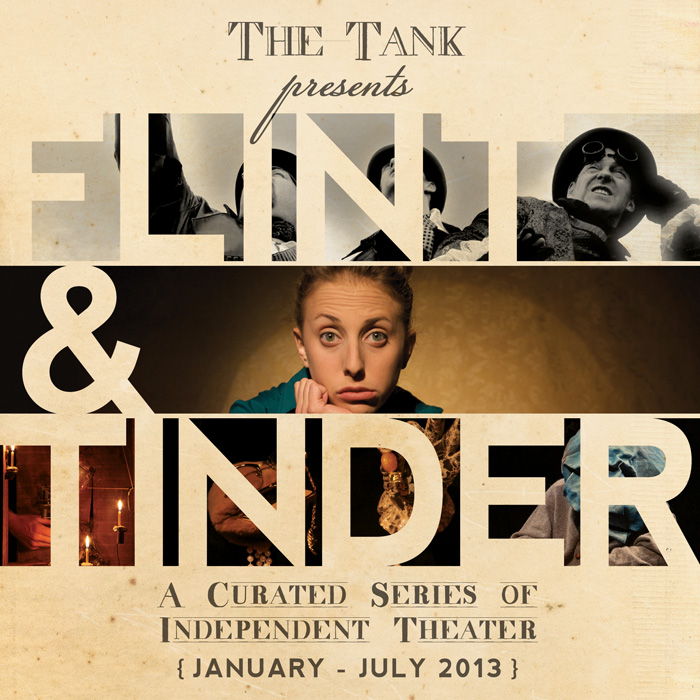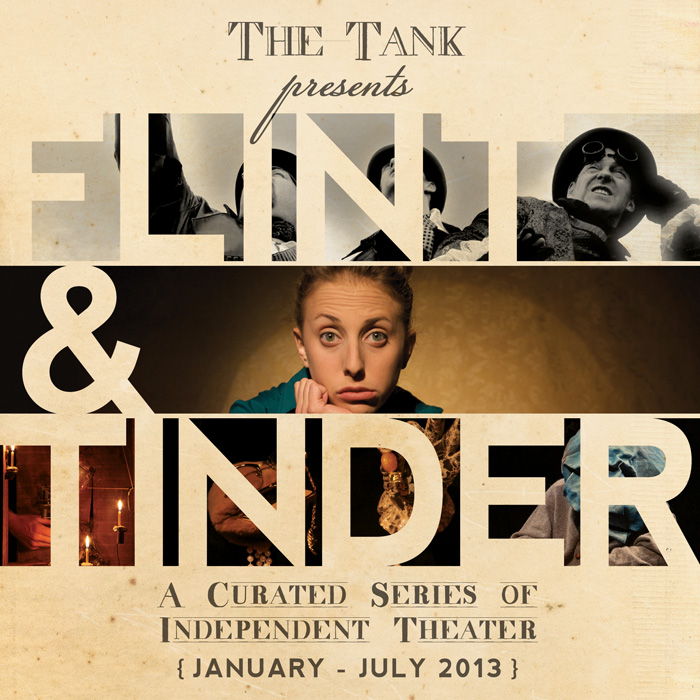 Brochure Design, Season 1
For the first season of the series (back when it was called Theater at The Tank), I created a quarter-fold brochure that opened up to an 11" x 17" poster.